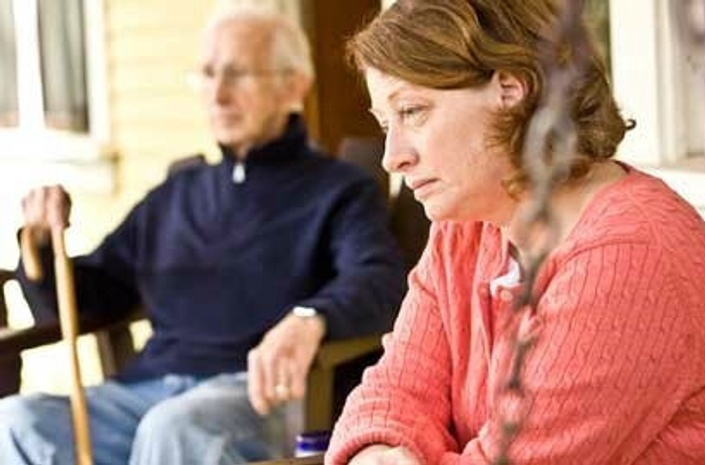 How To Stay Sane, Well and Patient As a Family Caregiver
Increase your Patience and Resilience, especially in these COVID-19 times!
Description
You may have become a caregiver or you support a primary caregiver. Maybe you have been in this role for a while and are finding it too much to handle. Maybe you are a new to it and just learning about the road ahead. Caregiving itself can be a full-time job...or just seem like it.
In addition to that caregiving, you already have a job and you might also have a family of your own to take care of! If you are struggling to hang on to the job, take good care of your loved one, and keep the family humming along, this course may be what you need to keep yourself well and sane, while also increasing your level of patience and your productivity at work.
This course focuses on YOU; not how to care for your loved one. This is all about YOU staying healthy, energetic, and mentally strong so that YOU can do YOUR best with the caregiving challenges that YOU face. This course isn't about eating right and sleeping...there are many resources out there for that. This course goes much deeper to help you find your inner strength and adjust your perspective, attitude, and empathy so that you can increase your patience. Increased patience makes for a better caregiver, which makes for a happier loved one.
There should be no regrets when you know you have done your best for them. The goal of this program is to help you do your very best. You are awesome for providing care for a loved one.
Who Should Participate
Working family members who are caring for a loved one, the emphasis is on Alzheimer's or Dementia, but relevant to any type of caregiver
Working family members who are helping a primary caregiver
How You Will Benefit
You will gain a perspective and ideas that you may not have thought of
You will save time looking for resources
You will increase your confidence in caregiving
You will feel calmer, more in control and a have better outlook
You will know how to show more patience and love, instead of frustration
You will practice how to get into the right frame of mind to handle it
You will be empowered by learning about the disease
What You Will Get
Short lessons in both audio and text formats
Mobile-friendly content
Questions to reflect on and do some DIY coaching
More than 50 tips to try
Activities to apply the techniques you learned to your situation
Worksheets and Action Plans to download and fill out
A built-in discussion board to share thoughts
A Letter from Nancy

I was the daughter of a primary caregiver. My mother cared for my father, who had Alzheimer's. Everyone's situation is different, but the stress and worry and impact on the job has commonality.
Does this sound like you: We went from shock, to denial, to second opinion, to is there a cure, to how do we keep our loved one home, to we can't do this anymore, to we have to do this, to finally I can't believe we did it! We had our struggles with the behavior challenges and had to find what fueled our strength to do our very best. It was difficult beyond words. We did our absolute best and can happily say we have no regrets. He was able to stay in his home the whole time!
There are plenty of sites to help with the task of caregiving, but what about you, the caregiver? Did you know that, according to one study, 12% of employees need to leave their job to care for someone? You know it's hard on you, I don't need to tell you that! But do you realize how important it is to find time for yourself and keep yourself emotionally well? Do you realize that there is a long-term impact on your own well-being? There really is.
Here are steps you can take to maintain your own well-being, and to find ways to lighten your load so that you can be the caregiver you need to be while keeping your own life on track. I learned a few key tips that made it so much easier for me, physically, mentally, and emotionally, and I share them with you in my Free "10 Aha Moments That Helped Me Become a More Patient Caregiver". You can start for free with 2 lessons by clicking here or go ahead and jump into the full course now! It's risk-free, so there is nothing to lose!
You are awesome for providing care to your loved one. Remember that! I wish you the best.
Content
I Am A Caregiver
Available in days
days after you sign up
Challenge #1
Available in days
days after you sign up
Challenge #2
Available in days
days after you sign up
Frequently Asked Questions
When does the course start and finish?
It is a completely self-paced online course - you decide when you start and when you finish.
What if I am unhappy with the course?
We would never want you to be unhappy! If you are unsatisfied with your purchase, contact us in the first 30 days and we will five you a full refund.
Get yourself started now!